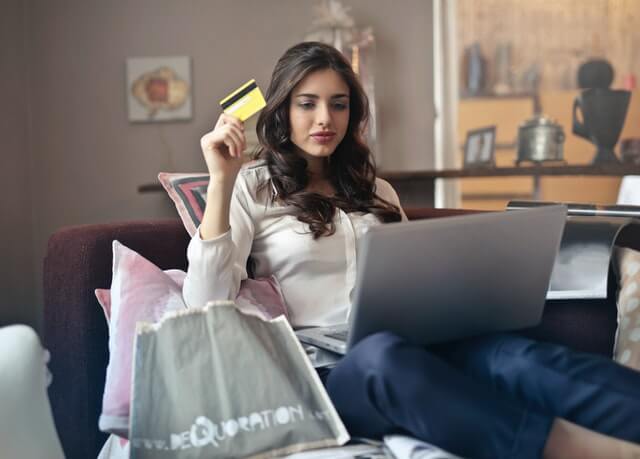 Did you know that a gallon of printer ink can cost you around $15,000? In cartridge form, printer ink can cost more than vintage Champagne. And no, the ink does not last forever.

This is the reason why people who need to print hundreds or thousands of pages each month need to estimate printing costs, and follow expert advice on how to make their inkjet cartridges last longer.

But, why is printer ink or an inkjet cartridge so expensive?

Let's start with the basics.

Original-brand inkjet cartridges are so expensive because printer manufacturers, who also sell consumables such as cartridges, 'claim' that they have to make up for the cost incurred on -

Selling printers at a low price
Research & development
Maintaining ink quality
This sounds like a good 'theory.' In reality, however, it's just that – a theory – created and continually propagated to keep people buying expensive original-brand inkjet cartridges.

Millions of printer users worldwide actually believe that they have to pay an exorbitant amount for each OEM (original equipment manufacturer) inkjet cartridge simply because the manufacturer needs to recoup the cost incurred on developing world-class printers and inkjet cartridges for home or office use.

This is true to some extent but not entirely true.

But, can your printer work with original (and expensive) ink cartridges only?

No. Your printer is designed to work with a certain type of cartridge. However, this cartridge need not be manufactured by a certain company only. We will discuss this in more detail in the later part of this blog post.
Do Manufacturers Really Sell Printers At A Loss?
Well, they do!

Most leading printer manufacturing companies today sell inkjet printers as low as $50. Yes, many inkjet printers cost a lot more but there is no dearth of low-cost inkjets in the market today.

So, anyone can afford an inkjet printer today.

But, purchasing ink cartridge replacements for the cheapest inkjet printer also happens to be a nightmare.

In some cases, you may have to spend more money on replacement OEM inkjet cartridges than you did to bring the printing device home.

It's basically a 'razor-blade' model. All major printer manufacturing companies follow it.

They offer inkjet printers at affordable prices but sell replacement inkjet cartridges at exorbitant prices.

In some cases, printer manufacturers intentionally force consumers to buy standard-yield cartridges for certain printer models whereas they could allow consumers to benefit from high-capacity cartridges.

So, when you buy an inkjet printer that costs around $100 for heavy-duty use in an office, you may end up spending twice or thrice as much within a few months on ink cartridge replacements. Over the years, you may have to shell out thousands of dollars just for buying replacement ink cartridges.

Yes, printer manufacturers do need to invest in R&D. For instance, printer inks today need to be formulated to withstand heating up to 300 degrees, vaporization, and being pushed out through thousands of microscopic nozzles at a very high speed.

But, even if we factor in R&D costs, the price of original-brand ink is still very high. For every dollar printer manufacturers invest in R&D, their printing divisions generate around 20 times more revenue.
Okay, OEM Ink Cartridges Are Expensive. But, Is There A Way Out?
Well, yes. There are alternatives to highly expensive OEM ink cartridges. Buying costly original-brand printer cartridges is one of the most common mistakes people make when buying cartridges online.
1. Compatible Inkjet Cartridges – Low-Cost Alternative to Expensive OEM Inks
These inkjet cartridges are manufactured by third-party cartridge manufacturing companies. Such cartridges are referred to as 'compatible' inkjet cartridges because they are engineered to work with different printer models.

Due to their low price and high yield, compatible printer cartridges have gained immense popularity in the last few years. Reputed cartridge manufacturing companies such as InkjetsClub, produce compatible ink cartridges in ISO-certified facilities. Each cartridge is designed as per the OEM cartridge specifications. So, such cartridges work well with different printer models.

Since these companies need not follow the 'razor-blade' business model, they can offer inkjet cartridges at a significantly lower price in comparison to original-brand cartridges.

But, what if a printer manufacturer advises against the use of third-party cartridges?

Well, nearly all printer manufacturers want consumers to keep buying OEM ink and toner cartridges. It's their business model.

So, they make sure to advise (and even 'warn') printer users to only use original-brand printer cartridges.

Some companies even use printer software and firmware updates to discourage consumers from using low-cost compatible and refurbished (discussed in the next section) cartridges. At times, the printer software can throw errors such as 'cartridge not recognized,' to indirectly coerce consumers to buy expensive branded ink cartridges.

Fortunately, it is possible to turn off firmware updates. You can even rollback such updates if the printer manufacturer is hell bent on rejecting a compatible ink cartridge that should otherwise work just fine. Cartridge recognition issues, too, can be resolved easily.

Printer companies cannot directly force you to use OEM cartridges. It's illegal in many countries, including the United States. Consumer protection laws in effect in various countries around the world mandate that consumers are at liberty to use third-party consumables.

Here at InkjetsClub, for instance, you can find compatible cartridges for printers from HP, Epson, Brother, Canon, Dell, and other leading printer manufacturing companies. We offer a warranty on each cartridge we sell because we are confident of the quality of our products.

With us, it's easy to return or exchange a compatible inkjet cartridge. We offer a no-risk purchase option to all our customers.
2. Remanufactured Cartridges
Remanufactured printer cartridges are OEM cartridges that have been professionally cleaned, repaired and refilled with comparable-quality ink or toner for re-use.

These cartridges cost a lot less than brand new cartridge replacements but deliver the same results.

Remanufactured printer cartridges are professionally tested to deliver the same print quality as the OEM printer cartridge.

Millions of people worldwide use remanufactured cartridges as an alternative to original-brand cartridge replacements.

Some people ask if they should just refill printer cartridges on their own.

Well, you shouldn't.

Cartridges refilled at home or at a local office supplies store can damage your printer. Such cartridges can also void your device warranty. Put simply, refilling cartridges on your own is a bad idea.

Refilling printer cartridges at Costco, too, is not a good idea.

Sooner or later, Costco refills or cartridges refilled at home will disappoint you.

At InkjetsClub, branded printer cartridges obtained from printer users like you from all over the world for recycling purposes, are refurbished in a controlled environment.

Experienced and certified technicians clean and repair these cartridges before they are refilled with high-quality printer ink or toner by using high-end refilling machines. Damaged parts, if any, are replaced. OEM specifications are adhered to, at every step.

We are confident of the quality of remanufactured printer cartridges we offer; this is why our products are backed by guarantees.

You can read our blog post to learn more on how compatible and remanufactured cartridges are made at InkjetsClub.
Keeping Printing Costs under Control
It is advisable to buy compatible or remanufactured printer cartridges instead of OEM cartridges. This way, you can save up to 30% in printing costs every month.

Besides investing in low-cost and high-yield compatibles or aftermarket cartridges, there are several other ways to minimize printing costs.

We suggest you go through the following blogs: