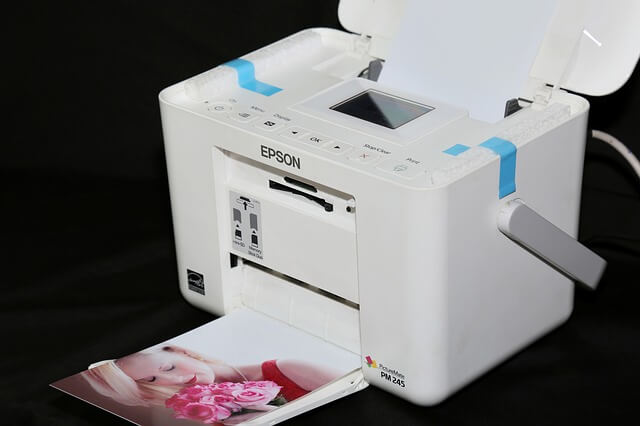 Are you looking to buy replacement printer ink and toner cartridges without burning a hole in your pocket? If you are looking for cheap yet high-quality ink, you have landed on the right page.

Listed below are the reasons why millions of printer users worldwide buy ink and toner cartridges from InkjetsClub.
Unwavering Commitment to Quality
When you purchase affordable compatible cartridges for HP, Epson, Brother, Canon, and Samsung printers at InkjetsClub, you can be assured of the same print quality you get with more expensive, name-brand cartridges.

At InkjetsClub, compatibles are manufactured in ISO-certified facilities, under the supervision of experienced engineers and strictly according to OEM specifications so that they work well with your printer and provide the same quality.

Remanufactured cartridges, too, are made the same way.

Each cartridge is rigorously tested for performance and page-yield as per ISO standards before it's packed and shipped to customers.

We strive for 100% customer satisfaction. This is the reason why millions of satisfied customers choose us time and again for printer cartridges, inkjet print heads, and laser printer drums.
No-Risk Purchase
We at InkjetsClub want our customers to be 100% confident when they purchase ink and toner cartridges from us.

Consumers often worry about product quality when they shop for remanufactured or compatible inks and toners online. We know that such concerns about the product quality are not unfounded; many anonymous sellers on the Internet sell low-quality or damaged printer consumables at "dirt-cheap" prices. These products are not backed by any kind of warranties.

At InkjetsClub, we have full confidence in the quality of our products and the processes followed by our engineers and technicians in ISO-certified facilities. This confidence reflects in our return and exchange policy.

Here are the highlights of our customer-friendly return and exchange policy:
It's Easy to Return A Product: So, our return policy mandates that a product can be returned within 60 days of the order delivery date, should you be dissatisfied with the purchase. You just need to contact our friendly customer support (available 7 days a week!). Expect your phone call or email to be returned within the same business day.
It's Easy to Exchange A Product: We provide a one-year 100% warranty on printer cartridges. So, you have no reason to be worried about getting an inkjet cartridge or a toner that doesn't work with your printer or has malfunctioned.
For more details, you can go through our return and exchange policy.

The reason we offer a one-year warranty and flexible return policy for replacement printer cartridges and toners is that we want our customers to have complete peace of mind when they choose us.

This is the reason why we have 98% satisfied customers worldwide.
Free Shipping on Ink and Toner Cartridges
We offer free shipping on all cartridge orders worth over $40.

Most items are shipped on the same day. You can track shipped packages through a tracking link delivered to you via email.

Depending upon your location, you can expect product delivery in 1-4 business days.
Price Match Guarantee
We guarantee our printer cartridges are offered at the lowest price! This is why we offer to match your purchase through our price match guarantee.
Guaranteed Product Compatibility
You do not need to worry if an ink or toner cartridge you buy from InkjetsClub will work on your printer or not. Our cartridges are 100% guaranteed to work with your printer.

You just need to navigate to a matching inkjet or laser toner cartridge by selecting your printer brand and model number.

Even if you mistakenly order the wrong cartridge, we will be happy to replace it.
Multi-Pack Discounts
If you need to stock on replacement printer inks and toners, say, for the next six months, you can buy multi-packs and avail of discounts. Business users who print a few thousand pages each month can get up to 10% discount each time they buy a pack of cartridges.

For more information, please select your printer brand and model at InkjetsClub's Ink/toner finder tool and glance through offers available.

We recommend that customers learn how to care for ink cartridges in storage.
Final Words
We understand that you need to consider both the quality of replacement printer cartridge as well as its price. You want to save on printing costs without compromising on the print quality.

Our compatible and remanufactured inks and toners cost far less than what you would pay at retail brand stores. In fact, the price difference can be as high as 80%! On top of this, we offer a solid money-back guarantee on each item we sell.