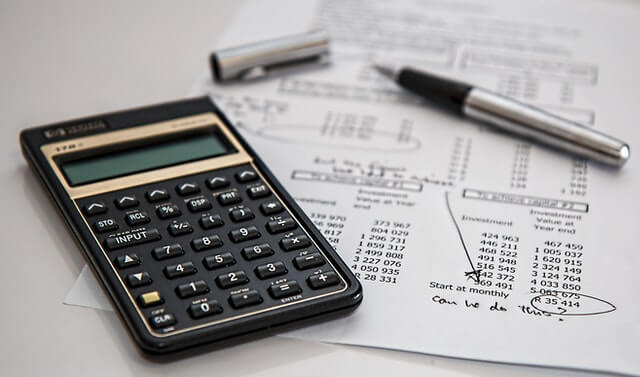 Unmanaged printing expenses can take you by surprise. Whether it's the first time you are buying a new printer for office use or you have noticed the signs that your old printer needs to be replaced, keep in mind that the running costs will most certainly dwarf the upfront device purchase price.

In a business environment, you may need to print hundreds or thousands of pages each month. Therefore, it is important to work out overall printing costs. Prior estimates will guide you in choosing the right printer and help limit ongoing printing costs.

Here in this post, we will discuss how to estimate various printing costs. Read on.
1. Cost of Device and Duty Cycle
First things first, consider the amount of money you'll spend on purchasing a new printer. It's a one-time cost until you need to replace an old printer.

How soon would you need to buy a new printer again?

Well, it depends on various factors such as -
Monthly duty cycle – absolute number of pages a device can print per month without a drop in rated print quality
Operating conditions – heat, humidity, vibration, and dust
Whether a printer receives routine maintenance or not
Most printers can typically last around 4 to 5 years.

Be sure to buy a printer designed for heavy-duty in offices, preferably one that uses high-capacity HP, Brother, Canon, or Epson cartridges.

Purchasing an entry-level printer without considering cartridge capacity can turn out to be a costly mistake.
2. Cost of Ink or Toner
During the lifecycle of a printer, users end up spending a lot more than the 'cost of device' on buying replacement ink and toner cartridges.

In order to estimate the cost of ink/toner, you need to calculate the cost-per-print.

Divide the total cost of a cartridge by its page yield to calculate the cost-per-print.

For instance, if a black toner cartridge costs $10 and has a page yield of 1,000 pages, the cost-per-print will be 1 cent.

Do keep in mind that the projected page-yield for a cartridge is based on a 5% coverage area. So, expect the cost-per-print to be significantly higher if you need to print, say, documents with 20% coverage area or graphics with 100% coverage area.

Make necessary adjustments in your cost-per-print estimate depending on the nature of common print jobs in your office.

You can use compatible printer cartridges to reduce the overall cost-per-print. For instance, if you use compatible HP cartridges, you will be saving up to 20% money on ink or toner.
3. Paper
Depending on weight and quality, standard printing paper costs around 0.5 to 2 cents.

However, if you need to use specialty paper, one sheet can cost up to 10 cents or more. While some printers work with both plain and specialty papers, others specifically require premium or specialty paper.

You can get a quotation for a paper ream (500 sheets) from your local office supplies store to estimate the cost-per-sheet.

Buying a printer that supports automatic duplex (2-sided) printing is a good way to limit expenditure on printing paper in an office. You can also bring the cost down by purchasing paper in bulk.

Avoid purchasing low-quality paper; print quality will suffer if you do that.
4. New Parts
Most printers will far outlive the warranty period.

After extensive use, an inkjet printer may require a new printhead and a laser printer may require a new drum.

You can visit the manufacturer's website to find out how much a new printhead or drum would cost.
5. Miscellaneous Costs
You can also consider additional costs such as:
Power usage
Office supplies such as staples, pins, etc.
Device service or maintenance costs, if any
Burden rates i.e. the time spent by your staff on ordering supplies, fixing equipment (e.g. connectivity issues), scheduling maintenance, etc.
These costs can be significant if you have a large office with dozens of employees using one or more workgroup printers.
Final Words
With printing cost estimates, you will also be able to accurately predict how much a new printer is going to cost you per month. This way, it's easier to allocate the right budget and avoid unpleasant surprises in the long run.

If you haven't done this before, you'll be amazed at how much you can save each year just by monitoring printing costs and introducing ink/paper-saving policies (e.g. always print on both sides of the paper or print in draft mode only) in your office.

For more information, you can read our guide on how businesses can save on printing costs.