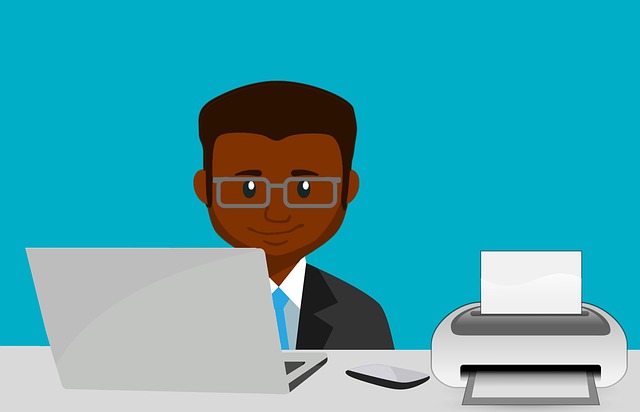 Desktop and workgroup printers for small businesses are based on a variety of different technologies, each with its own tradeoffs for output quality, print-speed, and cost. As a small business owner, you need to carefully analyze your unique needs in order to select the best printer.

Here in this post, we will shed light on how to choose the best printer for your small business.
1. Does Your Small Business Need A Black & White or Color Printer?
You need to decide whether you really need to print in color or not.

A black-and-white (B&W) printer is suitable if you need to print text-based documents such as invoices, labels, letters, service agreements, etc. However, if you need to print colorful graphs, photos, pamphlets, flyers, charts, etc. from time to time, you may want to consider buying a color printer.

The bulk of office printing is done in black & white. This is the reason why monochrome laser printers are so popular with small business owners. They are faster and generally offer better per-print-economy in comparison to their inkjet counterparts.

If you need to print a few hundred pages in both color and B&W each month, you may consider buying an inkjet printer that uses high-capacity ink cartridges.
2. Should Your Small Business Buy A Single Function or Multi-function Printer?
When analyzing printers for professional use, you need to consider whether your small business needs an all-in-one (AIO) or a single-function printer (laser or inkjet).

A multi-function printer may offer features such as copy, scan, and fax. If you do not need these features at all, consider buying a straight-up printer that meets your requirements.

For instance, instead of buying a multi-function inkjet printer for $200, you may consider a single-function inkjet printer for $100 or a monochrome laser printer for $200.
3. How Can Your Small Business Save on Printing Costs?
Many small business owners make the mistake of buying low-cost printers without getting into the details. They just look at the sticker price and place an order online, only to regret later when they need to buy ink/toner refills too often.

Remember a general rule of thumb: cheaper printers require more expensive consumables i.e. replacement printer cartridges that involve a higher per-print cost.

Most printer vendors include a price-per-page in the device specifications list. Even if this information is not available, you can calculate the approximate price-per-page by dividing the cost of the replacement printer cartridge with the expected page-yield (estimated number of pages that a printer cartridge can print before running dry).

If you print frequently, say a few hundred pages each month or more, consider buying a printer that uses high-yield ink or toner cartridges. Such cartridges hold more ink/toner and offer a better per-print economy. Here at InkjetsClub, for instance, we provide high-yield toners and cartridges for printers manufactured by Epson, Brother, Canon, and various other companies. Backed by guarantees, these 'compatible' printer cartridges are less expensive than OEM (Original Equipment Manufacturer) cartridges and deliver the same results.

Many printers are shipped with standard-size cartridges that hold a small amount of ink. When you do buy a replacement printer cartridge, make sure you buy the right one and avoid the common mistakes people make when buying inkjet cartridges and toners.

Even after you've bought the right printer for your small business, there are ways to save money on inkjet and toner cartridges.
4. How Important Is the Print Speed for Your Small Business?
A company that prints lengthy manuals, reports, and multipage documents or generates sales invoices at a storefront would require a faster printer than a business organization that prints only an occasional letter or invoice.

Print speed is measured in pages-per-minute (ppm). Printer manufacturers list the ppm in the specifications for each device.

Generally, laser printers can print at a higher speed in comparison to inkjet printers. Here's what you should know:
Desktop laser printers can print around 5-50 ppm
Thermal printers can print around 60 ppm
Inkjet printers can print around 1-20 ppm
The gap in print speeds of laser and inkjet printers is closing as technologies evolve.

Selecting a high-speed printing device is important when you have several workers networked through the same unit in an office.
5. What Are the Key Features that You Need In a Printer?
It'd be great to have a feature-packed printing device but printers with more number of business-class features will cost more.

Here are some of the key features that a small business may need:
Automatic Document Feeder (ADF): It helps save time and effort; a stack of paper loaded into the machine is fed through it automatically. This allows you to print, copy, and scan without having to manually place each page in the input tray.
Duplex Printing: 2-sided printing helps save paper; also, you need not manually shift the paper if you need to print on both sides.
Mobile Printing: If the employees need to print directly from smartphones, tablets, etc., you may consider buying a printer that supports mobile printing.
Connectivity Options: Device functions can be accessed through USB, Ethernet, Wi-Fi, NFC (Near Field Connectivity), memory stick, etc. Which connectivity options do you need the most?
Navigation: A printer may have a monochrome display with buttons, a touchscreen display or a button-only navigation system.
Media Types Supported: Do you need to print on plain-paper or photo-paper? Different models support different types of printing substrates.
6. Should You Consider Cost of Replacement Parts When Buying a Small Business Printer?
Yes. Printer cartridges are most frequently bought consumables but you also need to pay attention to the cost of other consumables such as print-heads and drums.

For some printer models, replacement print head or drum can cost as much as replacing the device!
7. Should You Buy a Laser or an Inkjet Printer?
Laser printers are relatively more expensive than inkjet printers but offer better speed and lower printing costs. We've covered this topic in detail in another post where we discuss the pros and cons of laser and inkjet printers.
Final Words
A printer model that's suitable for one small business may not be so great for another. There are no one-size-fits-all printers for small businesses in the market. You need to consider 'what you will print most frequently,' 'how much you will print each month,' 'which features you need the most,' and other such criteria in order to make an informed purchase decision.