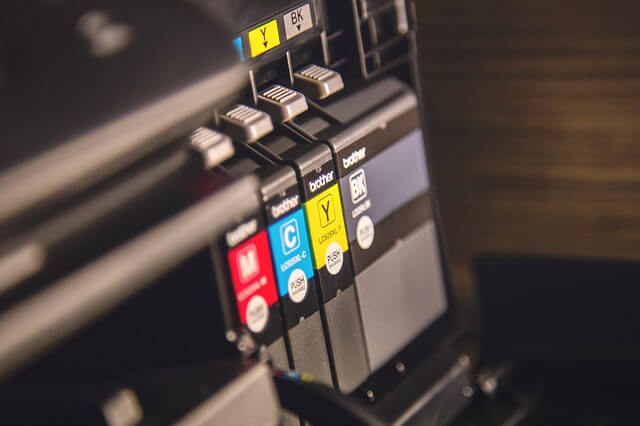 Gone are the days when everyone bought original ink and toner cartridges made by printer manufacturers. Earlier, most consumers were either too afraid to use a third-party consumable or did not know how to find one.

Consumers today are more informed than ever before.

They are well aware of the pros and cons of various options they have when it comes to printer consumables such as ink and toner cartridges, print heads, and drums.

Here in this post, we will look at the top reasons why more people are now buying compatible printer cartridges.
Compatible Printer Cartridges Are Cheaper than OEM Cartridges
Most printer manufacturing companies sell printing devices on a discount and make the bulk of their profits from replacement cartridge sales.

After all, they need to make up for the money spent on research & development (R&D), marketing campaigns, and printer discounts.

But, manufacturers of compatible printer cartridges have no such compulsions.

This is the main reason why OEM (Original Equipment Manufacturer) cartridges, also known as name-brand cartridges, are more expensive than compatible printer cartridges.

No wonder, business owners, professionals, and others, who look for low-cost printer ink, generally end up using compatible printer cartridges.

If you know about an office where 100s of pages are printed on a weekly basis, it is highly likely they have been using compatible cartridges for years. Anyone looking for cheap printer ink is essentially looking for compatible third-party cartridges.
Compatible Printer Cartridges Are Designed to Work with Your Printer
Compatible printer cartridges are called 'compatible' for a reason. These cartridges are engineered to work with printers of different makes and models.

Reputed sellers of compatible cartridges follow standard OEM specifications so that a compatible cartridge works exactly like an OEM cartridge.

Finding an exact match for your printer is easy.

For instance, if you own an HP printer, you can find a matching compatible HP ink cartridge at InkjetsClub by selecting the printer model.
Refilled Cartridges Can Damage Your Printer
People keen to cut down on printing costs are at times tempted to use refilled printer cartridges.

After all, there is no dearth of DIY tutorials on the Internet explaining how to use a printer ink refill kit.

On top of that, self-certified 'experts' make tall claims on how you can save big by getting your cartridges refilled (say, for example, at Costco or local office supplies store) instead of buying new replacement cartridges.

But, most people who have in the past used such cartridges have come to the realization that refilling ink cartridges is a bad idea.

Besides offering subpar printing quality, refilled cartridges can damage your printer components, especially the printhead.

Those who have experienced disadvantages of refilled cartridges first hand now prefer to buy compatible cartridges.
Compatible Printer Cartridges Won't Void Your Printer's Warranty
Printer manufactures have always warned their customers against using non-original cartridges and toners. After all, selling replacement cartridges is a key component of their business model. Why wouldn't they discourage the use of third-party consumables?

At times, printer manufacturers or their vendors can go to the extent of telling (or indirectly suggesting) customers that non-original consumables will void the printer's warranty.

This isn't true. Using compatible cartridges will NOT void the printer's warranty. You have consumer protection laws on your side.

While using a compatible cartridge is OK, using a faulty cartridge that can potentially damage a printer component is NOT. This is why you should be careful not to shop with anonymous sellers online.

Smart consumers understand these facts and source compatible ink cartridges from trusted sellers such as InkjetsClub.
Printer Users Can Easily Tackle Cartridge Recognition Issues, If Any
Earlier, many people hesitated to buy compatible printer cartridges simply because they were worried if their printers would recognize non-original cartridges.

Thankfully, it is now possible to troubleshoot and resolve cartridge recognition issues, if any. In the worst-case scenario, you will spend a little time and effort on resolving such issues but the information and knowledge acquired will help you for as long as you need to use printing devices.

On some occasions, manufacturers use tactics such as pushing printer firmware updates to discourage the use of third-party inks and toners.

But, millions of printer users know that they can turn off firmware updates and continue using compatibles.

On many occasions, fearing backlash from consumers and consumer rights activists, manufacturers have released patches for their previous firmware updates that prevented people from using third-party consumables.

Clearly, customers are winning.
Final Words
Using compatible printer cartridges is certainly a more economic option but you need to make sure you always buy from a trusted seller.

Here at InkjetsClub, we manufacture compatible ink and toner cartridges in ISO-certified facilities. Our engineers and technicians strictly follow all OEM specifications.

This is why our cartridges are backed by guarantees. There are other benefits as well.

You can easily find compatible ink or toner cartridges for your HP, Brother, Epson, or Canon printer.