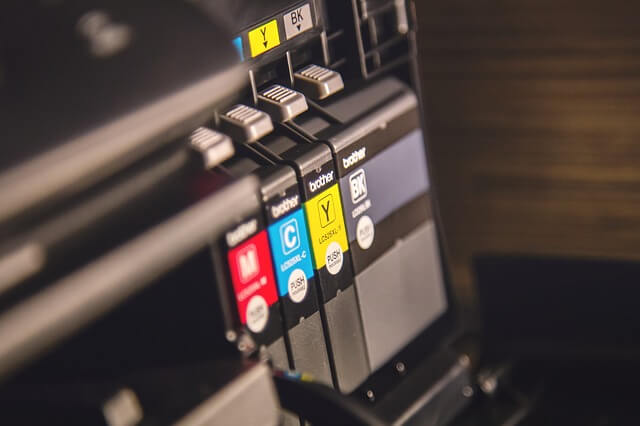 The HP Instant Ink program has been in the news for bad reasons for some time. There were several news stories doing rounds on the Internet which claimed that HP intentionally destroyed a "perfectly good" printer ink cartridge by using DRM (Digital Rights Management) updates. Printer manufacturing companies have a long history of coercing consumers into buying branded consumables such as printer ink cartridges, toners, drums, etc.

In the United States, consumers are protected by consumer laws against such coercion by printer manufacturing companies. Similar consumer-protection laws are in effect in various jurisdictions around the world. People are free to choose any consumable they like and a manufacturer can't void the device warranty as long as the consumable doesn't directly cause any damage.

Obviously, people planning to buy HP printers wonder whether they should also opt for the HP Instant Ink program or not. They can't make up their minds on whether the ink subscription service from HP is worth their money.

Many people who buy HP printers, whether online or offline, often find that the HP Instant Ink subscription plan is simply thrust upon them. They hardly get a chance to evaluate the ink subscription plan when they place an order.

Here in this post, we will shed light on various aspects of the HP Instant Ink subscription plan.

First things first, let's start with the basics.
What Is the HP Instant Ink Plan?
It's a subscription service for HP printer cartridges. According to HP, you will never run out of ink or toner when you opt for this ink/toner subscription plan.

The company provides doorstep delivery of branded printer cartridges to consumers. Used cartridges are recycled.

The pricing varies depending upon the type of plan you choose.
Is the Printer Ink Made Available Immediately When You Need It?
Well, HP Instant Ink subscription service is not as fast as the name suggests. You will not receive 'instantaneous' delivery of printer ink or toner for your HP printer.

But, since this is a subscription service, HP will, theoretically, keep track of your ongoing printer ink/toner usage and send you a replacement printer cartridge when your current cartridge is nearly empty.

In case you suddenly need to print a higher number of pages (i.e. more than usual) and your cartridge runs out of ink/toner, you will need to either use a space cartridge (if you have one available at home or office) or buy one at a local store.
What Is the Meaning of 'HP Instant Ink Ready'?
Several printers sold by HP are marketed as 'HP Instant Ink Ready.' It just means that the printer model is eligible for the HP Instant Ink subscription plan.

Keep in mind that older HP Printers aren't designed to be compatible with HP Instant Ink cartridges. In case you have an old HP printer, you cannot apply for the HP Instant Ink plan.

But, you can find compatible printer ink or toner cartridges for even 10-year old HP printers.
Can HP Instant Ink Cartridges Be Visually Identified?
Yes. Regular HP printer cartridges do not look like HP Instant ink cartridges.

HP Instant Ink cartridges are typically bigger in size and hold more ink. They are larger than standard-yield cartridges. In case you have used both standard and high-yield printer ink cartridges in the past, you can easily notice the difference.

Do keep in mind that a larger printer cartridge or more ink/toner doesn't necessarily mean low-cost ink/toner. But, it does imply that your printer cartridge will print a higher number of pages. It will last longer.
How Does HP Instant Ink Plan Work?
With this printer cartridge subscription plan, you don't have to buy a new replacement cartridge each time your old cartridge turns empty. Consumers pay to print a predetermined number of pages every month, depending upon the subscription plan that they opt for.

You can print just a handful of pages or hundreds of pages each month.

Here's what the ink subscription plan includes:

HP Printer ink or toner
Home delivery
Prepaid recycling
When ink or toner levels of your current printer cartridge are low, HP will ship you a new replacement cartridge. Theoretically, HP will send you the cartridge before your current cartridge runs out of ink or toner. But, there is no guarantee that you will get the new cartridge in time.

HP allows consumers to cancel or change the ink/toner subscription plan anytime.

In case you don't consume your monthly quota, it's carried over to the next month. But, unused monthly quota isn't rolled over to the next month infinitely. There is a limit to that. For example, if you opt for the Occasional Plan that costs $2.99 for 50 pages per month, a maximum quota of 100 pages is carried over to subsequent months.
Where Is This Printer Ink/Toner Subscription Plan Available?
Currently, this service from HP is available in the United States, Canada, United Kingdom, Switzerland, and any customer residing in the European Economic Area.
What Is Considered As 'One Page Print'?
Even if you print a page with just one word or a sentence on it, you'd be consuming one page against your monthly quota. Therefore, people who opt for this ink/toner subscription service need to be careful of each page they print.

A full color photo print will cost you just as much as a letterhead print.

When you use a regular printer cartridge – whether it's an OEM or a compatible printer cartridge – you don't have to worry about the ink/toner consumption if you are printing mailing labels, plain-text documents, letterheads, etc.

But, with the HP Instant Ink subscription plan, each time you issue the print command, you are consuming your monthly quota.
What If You Need to Print Drafts In Low Resolution?
Many people print drafts to review the content, layout or visual. In case you have the habit of reviewing draft prints, you may end up consuming your monthly quota in no time.
Do You Need An Internet Connection for HP Instant Ink Service to Work?
Well, your system has to be connected to the Internet if you want to use this ink subscription service without any hassle. The company needs to communicate directly with your printing device in order to keep track of ink or toner levels.

In case you have an unreliable internet connection, consider opting for ordinary printer cartridges or buy compatible printer cartridges for your HP printer for maximum savings.

When you have a poor internet connection or no connection at all, you may still be able to print but you won't know if you have gone beyond your monthly quota. This way, you may end up paying a higher fee. This is one of the greatest disadvantages of HP Instant Ink subscription service.
Can HP Instant Ink Subscription Service Save You Money?
Well, it depends on what kind of stuff you print and how often. In case you print photos or graphics that involve high page coverage (the part of paper that would be totally covered in ink, if compacted into a block), you may benefit from this ink subscription plan to some extent.

With HP Instant Ink, anything you print will count as one printed page.

In case your printing needs change every month, you will need to continually monitor your daily or weekly usage.

If you print too less, you will end up paying a monthly fee for access to a service that you seldom use.

If you print too much, you will end up paying a comparatively higher fee. No, HP Instant Ink subscription plan does not involve a flat fee if you go beyond your monthly quota.
Final Words
HP Instant Ink is a good alternative to regular HP printer cartridges. But, they are more expensive in comparison to compatible and after-market printer cartridges. There is a reason why an increasingly large number of people are buying compatible cartridges for their printers now.

With a spare, high-yield compatible HP printer cartridge in stock, you will have the peace of mind that you will never have to run to the local office supplies store when your current cartridge runs out of ink.

You can print different types of documents without having to worry about the monthly quota.

If you are serious about keeping printing costs under control, there are better ways to do that.