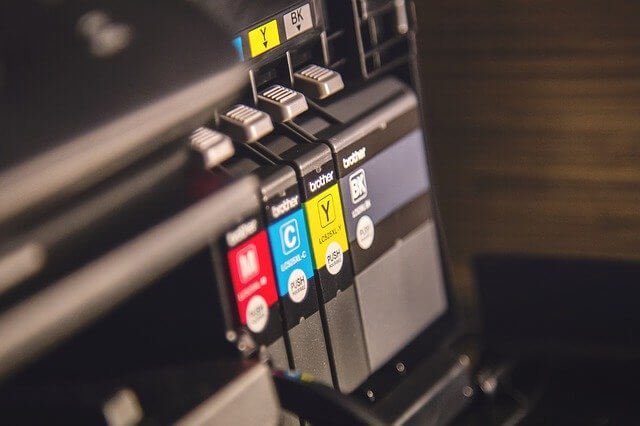 It is common for printers to reject new ink cartridges, or to fail to detect or recognize one or more ink cartridges. The problem is indicated by error messages such as:
"Installed ink cartridges cannot be recognized" in an Epson printer
"Ink cartridge(s) problem: the following ink cartridge appears to be missing, not detected, or incorrectly installed" in an HP printer
"The following ink cartridge cannot be recognized; printing cannot be executed…" in a Brother Printer
How these error messages are generated by different printers will vary but one thing is common across the board – you cannot continue printing with a new ink cartridge if such an error pops up on your screen!

Here in this post, we will shed light on possible causes of your printer failing to recognize or detect a new ink cartridge.

We will also share with you some methods that can help you move past errors such as 'Cannot recognize the cartridge,' 'Cannot detect the cartridge,' or 'Cartridge missing or not installed properly' to continue printing with a new ink cartridge.
What Causes Errors Related to Printer Failure to Recognize or Detect a New Ink Cartridge?
When you get affordable HP printer ink or Epson printer ink, there is a chance that your printer may fail to recognize the cartridge.

In fact, some printers are designed to create hurdles in your way, just so you are forced to buy expensive cartridges directly from printer manufacturers.

Printer manufacturers such as HP and Epson often rely on micro-chips or use firmware updates to remotely tweak your printing device to make it reject a compatible or remanufactured ink cartridge that can potentially save you hundreds of dollars on printing costs.

You can preempt the problem by turning off printer firmware updates. We've shared a step-by-step guide to turn-off Epson firmware updates.
How to Fix the 'Cartridge not recognized' Error
You need to try out different methods in an iterative manner. With each method, you'd be eliminating one of the likely causes – until you find the one that triggered the error message and fix it.
Turn OFF your printer and cut the power.
Power the printer back ON.
how-to-clear-the-error-code-caused-by-new-ink-cartridge
If you still get an 'Ink cartridge not recognized' error, you need to find out which color ink cartridge is possibly causing the error. In most printers, this information is made available in the error message itself or shown on the printer LCD screen.
Turn Off your printer again. It is now time to perform a series of checks.
Open printer cover to check if all ink cartridges have been installed correctly. If necessary, pull them out gently and reinsert into designated spots.
Confirm if you have bought the right ink cartridge. For example, if your Brother printer needs an LC61 cartridge, another cartridge that looks the same and fits in well in the slot, will not work.
Check if the cartridge chips are damaged or have fallen off. You will need to remove cartridges to do that. If there's dust or ink on cartridge chips, polish it dry with a piece of cloth.
Check if all cartridges have ink left in them. Hold an ink cartridge against the source of light to determine the ink level.
Use a chip resetter, if you have one, to reset an empty ink cartridge that your printer is not detecting anymore. Otherwise, you can just replace an empty ink cartridge.
In case you are using an old Epson printer with a CISS (Continuous Ink Supply System), ARC (Auto Reset Chip) cartridges, or affordable Epson cartridges, you may need to perform the cartridge installation process two or three times to remove the error. Eventually, the error will change to "Cartridge not genuine" with an option to continue printing through a confirmation message that reads "Use installed ink cartridge(s)?" or "Continue using non-genuine cartridges?"
Power your printer OFF and ON. If the error persists, move on to the next step.
Check if the printer is not recognizing the same ink cartridge. If it's a different color ink, repeat steps 10-12.
If it is the same color ink, remove all cartridges from the printer. Power your printer OFF and ON.
Install one ink cartridge. Press and hold the 'ink' button for a few seconds.
Wait for the printer software to inspect and recognize the new ink cartridge.
If the printer successfully recognizes the cartridge, repeat steps 15-16 for other cartridges.
IF the cartridge is not recognized, repeat steps 15-16 using a different cartridge.
Repeat steps 15-16 until your printer recognizes all cartridges.
If you have successfully removed the error, well done!
Final Words
Understandably, home and business users will choose compatible & remanufactured inks over their branded counterparts to save on printing costs.

Using the steps outlined above, printer users can continue printing with low-cost Brother ink cartridges or affordable Epson cartridges that are just as good as their OEM counterparts.