Best Printers With Cheapest Ink Cartridges
Finding a cost-efficient printer with cheap ink cartridges isn't very hard if you know what features you really need and what specifications to look out for. It's a proven fact that some printers are more ink-efficient compared to other printing models. Knowing which models are ink-efficient will help you save big on your printing expenses. It's always better to have an efficient printer with cost-efficient cartridges from the beginning, as you won't have to worry about the extra money you'd spend on printers that use expensive inkjet cartridges.
So, what exactly cost-efficient printer means? The most cost-efficient printer is the one that uses ink proficiently. If the printer manages the ink effectively, you won't have to worry about buying a replacement very often.
You might question how to find printers that are ink-efficient. There are some factors you need to consider if you want to get a printer with cheap ink cartridges. The most important thing to consider is the printer's cost per page. For finding out what the cost per page is;
You need to check out what ink cartridge the printer uses.
Find out what is the page-yield capacity of those ink cartridges. At InkjetsClub the page yield capacity of the ink cartridges is mentioned in the description, so it will be easy for you to determine how many pages the ink cartridges will yield. Ink cartridges with higher page yields are considered more cost-efficient. Some printers accept ink cartridges with extra page yield capacity, some accept standard capacity.
Finally, you need to divide the price of the ink cartridge by its page yield. The number you get is the cost per page.
At InkjetsClub, you will find any inkjet cartridge you need at a relatively low price. Below, in the article, along with the printers, you'll get to learn about the ink that goes in those printers. You can simply check the price of the ink by visiting the InkjetsClub website.
Below in this article, you'll see some examples of ink efficient ink printers.
1. Canon Office and Business MX922 All-In-One Printer ($159.99)
This printer is one of the best Canon products, that is relatively cheap but still delivers outstanding performance. With the help of this printer, you will get quality prints. One of the most important features of this Canon printer is that the cartridges that it accepts are considerably cheap. This wonderful Canon printer has all the essential features that most modern printers have. It automatically prints on both sides of the page without the hassle of turning it over manually. It is fully integrated and has 35-sheet Duplex Auto Document Feeder, which means it can easily copy, scan and fax multiple documents without having to load them one page at a time.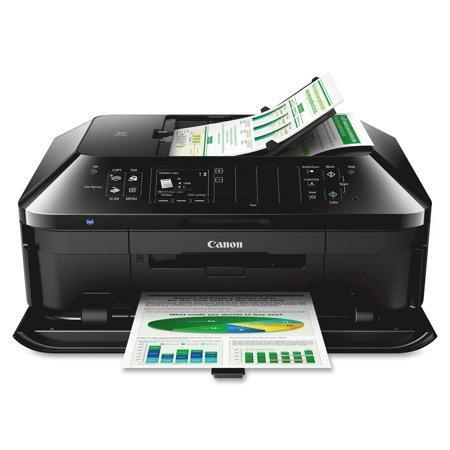 Features:
Wireless LAN,
AirPrint,
Google Cloud Print,
Wireless Printing,
Mobile Device Printing,
USB 2.0 Hi-Speed.
Compatible with Individual/Combo CLI-251 XL Ink Tanks (Cyan, Magenta, Yellow, Black) & PGI-250 XL Or PGI-255 XXL Pigment Black Ink Tanks.
2. Brother HL-L2300D Monochrome Laser Printer ($109.95)
The Brother HL-L2300D laser printer is a dependable choice for your home or office. This is one of the best options you may consider while choosing an affordable printer with cheap ink cartridges. It has all the features that will help you produce incredible prints and at the same time save a bunch. This printer connects easily to your computer via the Hi-Speed USB 2.0 interface and prints crisp black and white documents at up to 27ppm. It has an automatic duplex printing that will help to save paper. This Brother printer is guaranteed to print sharp, professional black and white pages at up to 2400 x 600 dpi resolution. It has a capacity of 250 Sheet. This printer is mostly compatible with Windows 10. The Brother laser printer offers high-quality prints, scanning, copying.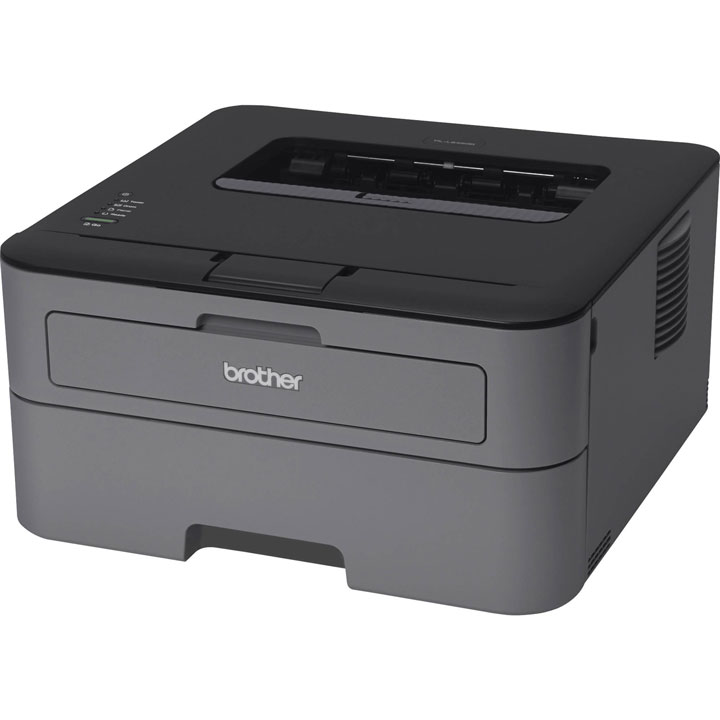 Features:
3. HP OfficeJet 4650 Wireless All-in-One Photo Printer ($79.90)
This is an affordable printer for any kind of work. With this printer, you'll print premium-quality documents and photos at a lower price. This printer functions effectively, it does copy, scan, fax, wireless printing, AirPrint, two-sided duplex printing, touchscreen. It has an instant ink ready so you'll never run out of ink and you'll save over 50% on ink. It 2-sided printing capacity will let you save on paper costs. Its sleek all-in-one designed will help you save space as it can fit wherever you need it.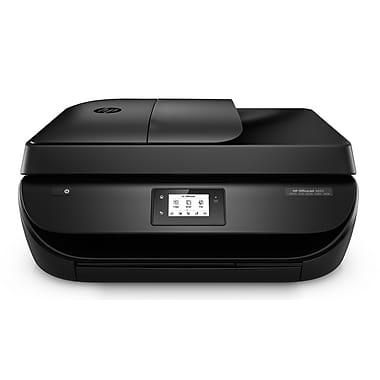 Features:
HP Instant Ink enrollment card
Copy, scan, fax, wireless printing,
AirPrint
Two-sided duplex printing
Touchscreen
Mobile printing
Paper sizes supported: Various sizes from 3x5 into 8.5x14 in including letter, legal, 4x6 in, 5x7 in, 8x10 in & No. 10 envelopes.
Compatible with both Dye-based (color), and pigment-based (black) ink cartridges.
4. Brother MFC-J460DW, All-in-One Color Inkjet Printer ($186.84)
Brother MFC-J460DW, All-in-One Color inkjet printer is another reliable printer with cheap ink cartridges. This printer will give you amazing results in terms of copying, scanning, faxing, and printing. The setup process of this printer is very easy. It's so simple - you don't need a USB cable, and you won't need to know your wireless network password. Due to its easy set up wireless networks, you will be able to use it with various devices. This printer has automatic duplex printing ability, which lets users save paper.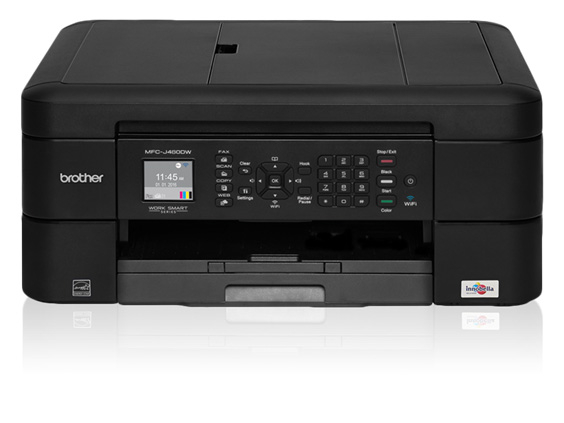 Features:
Wireless color printer,
Copier
Scanner
Automatic Duplex Printing
Fax
Compatible with Brother genuine inks: LC201BK, LC201C, LC201M, LC201Y, LC2013PKS, LC203BK, LC203C, LC203M, LC203Y, LC2033PKS, LC2032PKS
5. Canon MX492 Wireless All-In-One Small Printer ($59.99)
Canon MX492 Wireless All-In-One printer is a big helper for the home or office printing jobs you may need. Thanks to its amazing connectivity options and the ability to place the printer anywhere that is needed you can print from more locations. As it has Google Cloud Print and AirPrint, it can print wirelessly from compatible mobile devices, such as smartphones or tablets. This Canon printer has fully-integrated automatic document feeder that holds up to 20 sheets, which, in its turn, is a big time saver.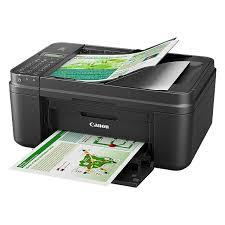 Features:
Mobile and tablet printing
AirPrint
Google Cloud Print
Automatic Duplex printing
Scan
Fax
It is not that hard to find the best printer with cheap ink. Besides checking the prices of the printer, it would be great if you checked the prices of the cartridges that go in the printer as well. There are printers in the market that are relatively affordable thanks to the low prices of both the printers and the cartridges. The examples that are shown above are some of the printers in the market, that will help you save on printing expenses and they are super comfortable for home use. The main features, which made those printers dependable were Wireless printing, Touchscreen, AirPrint, Google Cloud Print, Mobile Printing, Instant Ink, Automatic Duplex printing, Fax and quality Scanner. So, make sure you make a wise choice when buying a printer. In order not to drain your budget, you will have to pay attention to every detail before making a purchase.